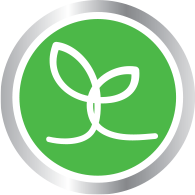 We didn't start out thinking of ourselves as rebels. But it turns out that demanding organic, clean, natural ingredients for supplements is a revolutionary act.
Over the course of two decades marketing and making nutritional supplements, I couldn't help but notice that many of the same problems found in Big Food—pesticides, ultra-processed ingredients and toxic additives—were also found in most "health" supplements.
In fact, most supplements are anything but healthy.
I knew that needed to change. Your family, my family, all families deserve better.
When we fuel our bodies with the right ingredients, we fuel our potential. Ideas sprout.
Possibilities grow. Happiness takes hold.
A new way was needed. So in 2012 Touchstone Essentials was born with a commitment to clean ingredients, organic practices and sustainability.
The solutions we offer are pure and simple. We aim to make organic goodness accessible and affordable. So we cut out the middlemen and make our wholesome, carefully-crafted supplements available direct online.
It's all the good from nature, delivered right to your door.
Welcome to the good inside.
We're Really Picky
There are over 500 million farms in the world, but we only work with the few that follow organic, sustainable practices for our trusted fruits and veggies. The right crop, soil, and land management really does make a difference.
We Keep Our Cool
Our farm to bottle approach means organic plants harvested at the peak of ripeness and then quickly and gently processed without damaging heat or chemical solvents. It's a freshness you can smell, taste and feel.
We Package Green
We hate foam packaging peanuts too. So we never used them. Instead our bottles are earth-friendly amber glass, carefully wrapped in protective paper. Not only is it recyclable, it also makes it easier to find what's inside the box
We Protect Nutrients
Plants may love sunlight, but once they're harvested you have to keep them in the dark to protect the goodness within. Our packaging shields delicate nutrients from oxidizing light so you get the full measure of nutrition in every serving.
We Live in the Clouds
We don't just dream about changing the world, we use cloud technology to bring a talented team to the table. With 250+ hours per year per person saved from traffic, it's a good working environment AND good for the environment!
We Look Long-Term
While we deliver fast and convenient, everything we do is built to last. We plan to leave the world a better place than we found it. Our commitment is to people and planet. In everything we do we think of the generations to come.