Athlete Matt Hetherington on Winning with Autoimmune Issues
At 23 years old, athlete Matt Hetherington was at a crucial turning point. Years of training at his chosen sport of table tennis had culminated with countless awards, and representing his country internationally. Next up was a move to Europe to chase his dream of becoming a full-time pro player.
He was at the top of his game, until suddenly he wasn't.
Seemingly out of nowhere, Matt was struck with a series of debilitating symptoms that left him bedridden for months at a time. Stomach cramps caused unbearable distress. Mind-numbing fatigue made it a struggle to even walk across the room, and training was out of the question. The slightest exertion could leave him needing to sleep for hours.
Initial medical appointments shed no insight on the incapacitating exhaustion and discomfort. Unable to work, unable to train, and needing help with even the most basic tasks, Matt turned to his family for support.
Matt shared that, "It felt like I was going backwards. I didn't know how things were going to progress or what would happen next. It was a strange feeling for me to go from being independent to being back under my parents' roof again. Home has always been an option for me when my health turns south, unconditionally, and I'll certainly always be very grateful for that support."  
Eventually, Matt was diagnosed with an autoimmune disorder. While medication was helping, relapses were a constant concern, and with them, a painstakingly slow recovery back to training. Further complicating matters was the diagnosis of a secondary autoimmune disorder a few years later. Matt was caught in a cycle of working hard – not to progress, but to recover.
"I felt at many times since my diagnosis that I was really pouring my energy into the sport, but wasn't able to get anywhere. I was fighting to recover and get back to my 'starting point' and not to work my way upwards," says Matt.
Ongoing health challenges led to tough choices. Matt sacrificed his ambition to head to Europe, and embraced a new path forward by moving to the US, becoming a professional coach while he continued to practice as a player.
Dealing with an ongoing cycle of relapses and recovery, Matt was determined to get to the bottom of his health issues. He began by taking a hard look at his diet and lifestyle. Looking back, Matt describes his then eating habits as "absolute rubbish." Like many twenty-somethings, he ate a lot of meat and processed foods, next to no vegetables, and drank more than his fair share of soda and energy drinks. A change was needed.
"I started small, just cutting back on the amount of animal fats and processed foods, but I could already feel a difference. That's when I realized that nutrition would be critical in my recovery," explained Matt.
Matt's research led him to understand the importance of nutrient-dense superfoods in nourishing the body, and how eating anti-inflammatory foods could support the immune system.
After an unsuccessful attempt at making turmeric and ginger tea, "tasted awful," Matt started looking for nutritional supplements he could add that would give him the organic superfoods he needed but was struggling to eat. Things started looking up when he came across Touchstone Essentials' organic superfood-based nutritionals.
By chance, a National Table Tennis training camp led Matt to North Carolina, right to Touchstone Essentials' front doorstep. Schedules aligned for a meeting with company founder Eddie Stone, and the brand's values and ethos really resonated. Having found the organic superfoods he was looking for, Matt signed on as a brand ambassador.
"I'm so unbelievably glad to have met Eddie on that fateful day, and to have had such incredible support from Touchstone Essentials on my health journey."
Matt began taking Wellspring, which offers a blend of vegan essential fatty acids, organic turmeric, and organic ginger root, which he found helpful in fighting the effects of temporary inflammation. He turned to Supergreens +D for its greens, probiotics and organic vitamin D to support gut health and immunity. Matt felt his energy returning, and began to feel stronger.
"Especially when I travel and my body undergoes physical and mental stress, I always make sure I have Supergreens +D and Wellspring with me, which help to keep my energy on the right track."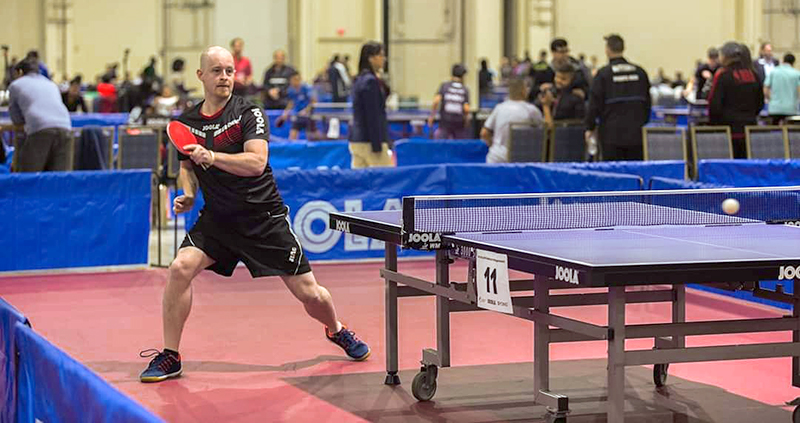 Matt also upped his nutrition game by adding superfood smoothies to his daily routine. "With 44 organic superfoods, Super Green Juice gives me much-needed greens every day, and actually tastes good. One of my favorites is Organic Super Protein, which is vegan and filled with clean plant proteins. I found that I have fewer setbacks, and can recover much faster."
Living with autoimmune issues is something that never fully goes away. A compromised immune system is a real concern in today's world, and Matt is on constant alert for triggers that may cause a setback. But he's feeling better knowing that giving his body good nutrition is making a difference.
The causes of gut autoimmune issues are not fully understood, but scientists believe that food, lifestyle, genetics, and exposure to environmental toxins all play a role. Regardless of the cause, Matt is now a firm believer that organic superfoods can provide critical nutritional support not just for those in a health crisis, but for everyone.
"I know that if these products can make such a difference for me, everyone can experience a benefit, whether it is an improved lifestyle or better sports performance."
A decade on from his initial diagnoses, Matt is now enjoying his longest ever period of sustained remission. And he's back to winning form, having recently competed at three World Table Tennis Championships, one of his childhood goals in the sport.
---
About Matt Hetherington: After achieving international accolades in competitive table tennis, Matt went on to become an accomplished professional coach and expert, serving as a commentator and writer. Today, Matt continues to educate and inspire athletes via his YouTube channel, and provides instructional videos and mind-bending trick shots on Instagram (follow Matt @mhtabletennis).